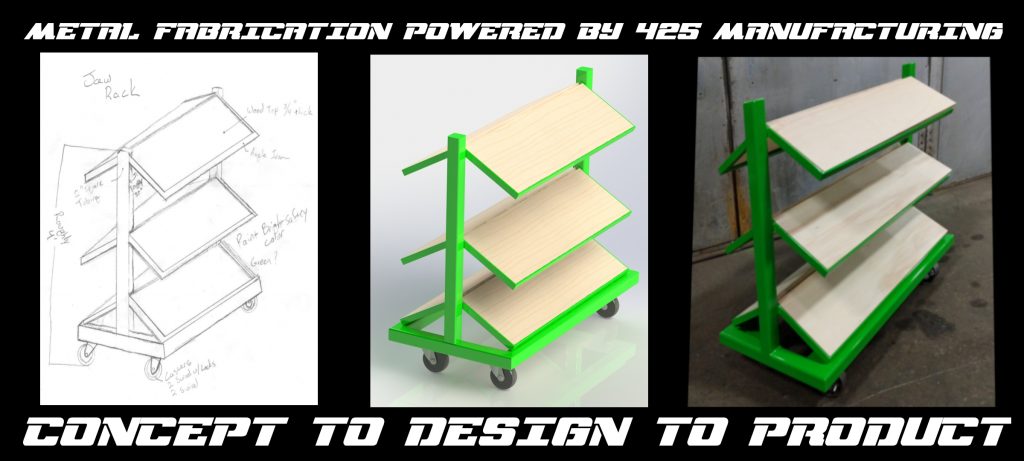 425 Fabrication Divisions full list of recent Metal Fabrication and Welding Projects. 
If you would like to inquire on any of the project below, please Contact Us Here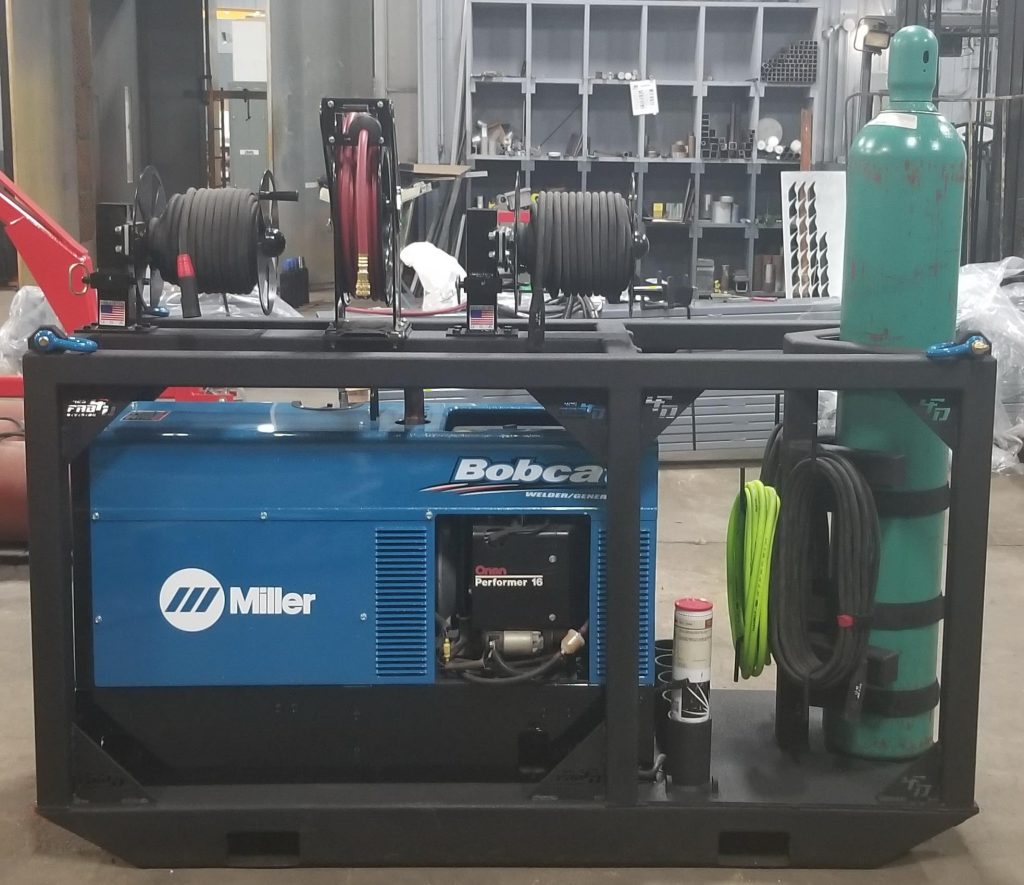 A fully enclosed, fully functional mobile welding set up, designed with safety and utility as a priority.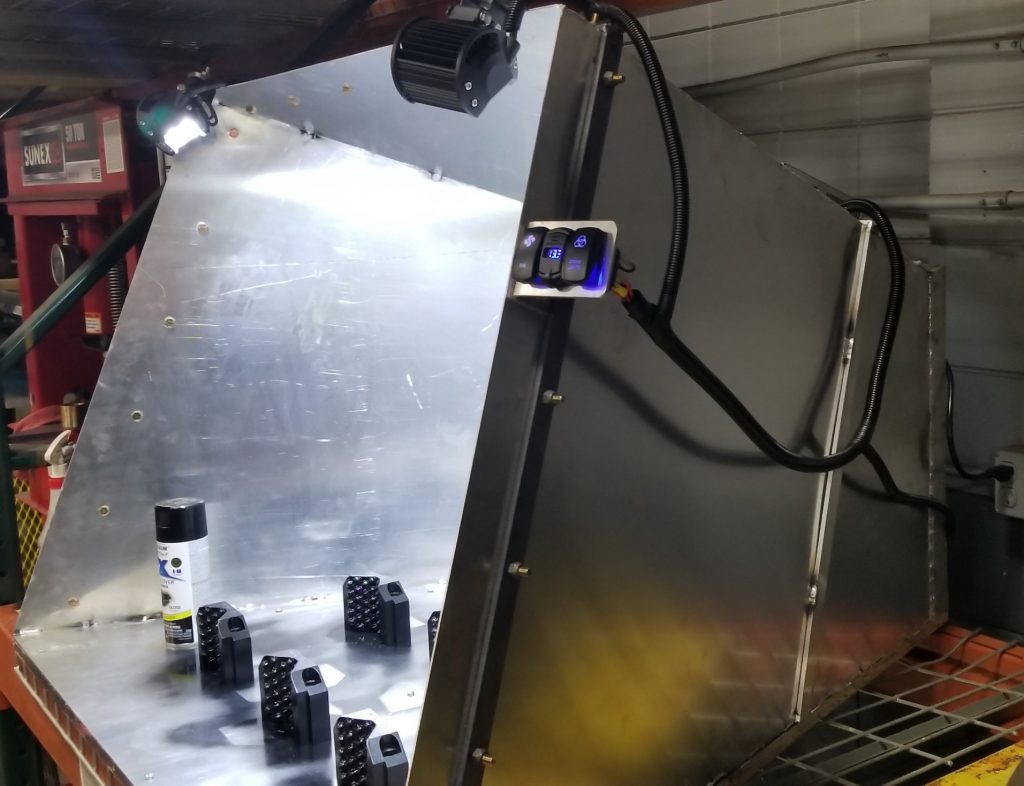 Custom, Ventilated, LED lit Spray paint booth with individual switches for Light, Fan, and USB compatible devices.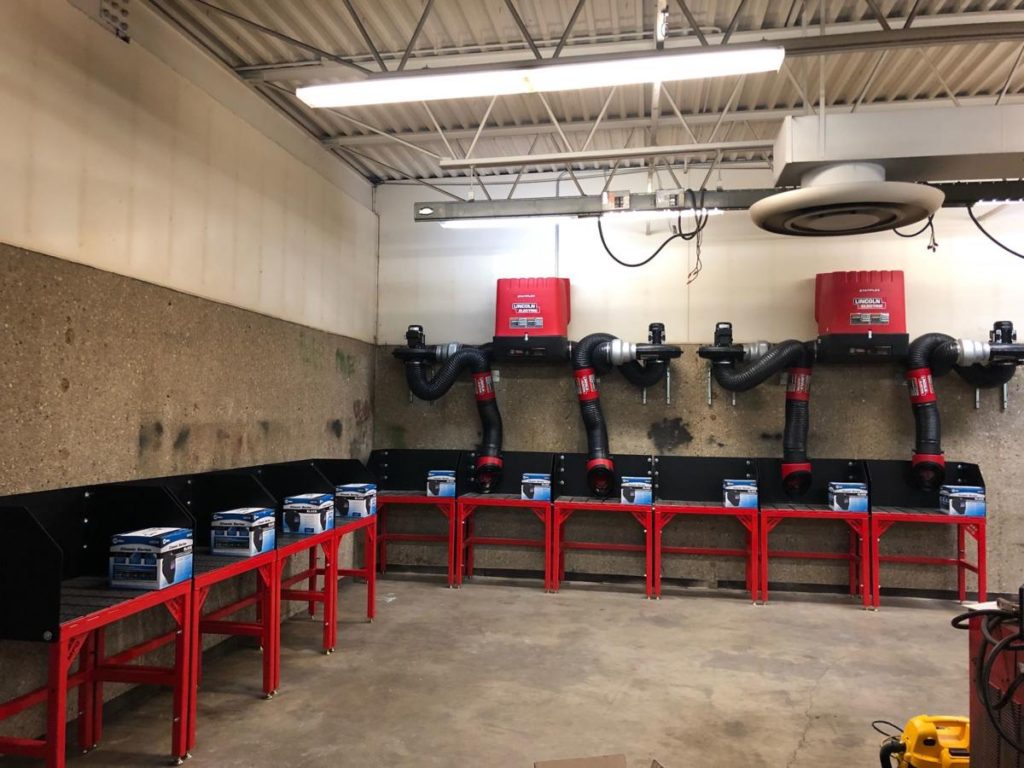 A classrooms worth of individual welding stations. Originally designed and delivered to Stillman Valley Highschool.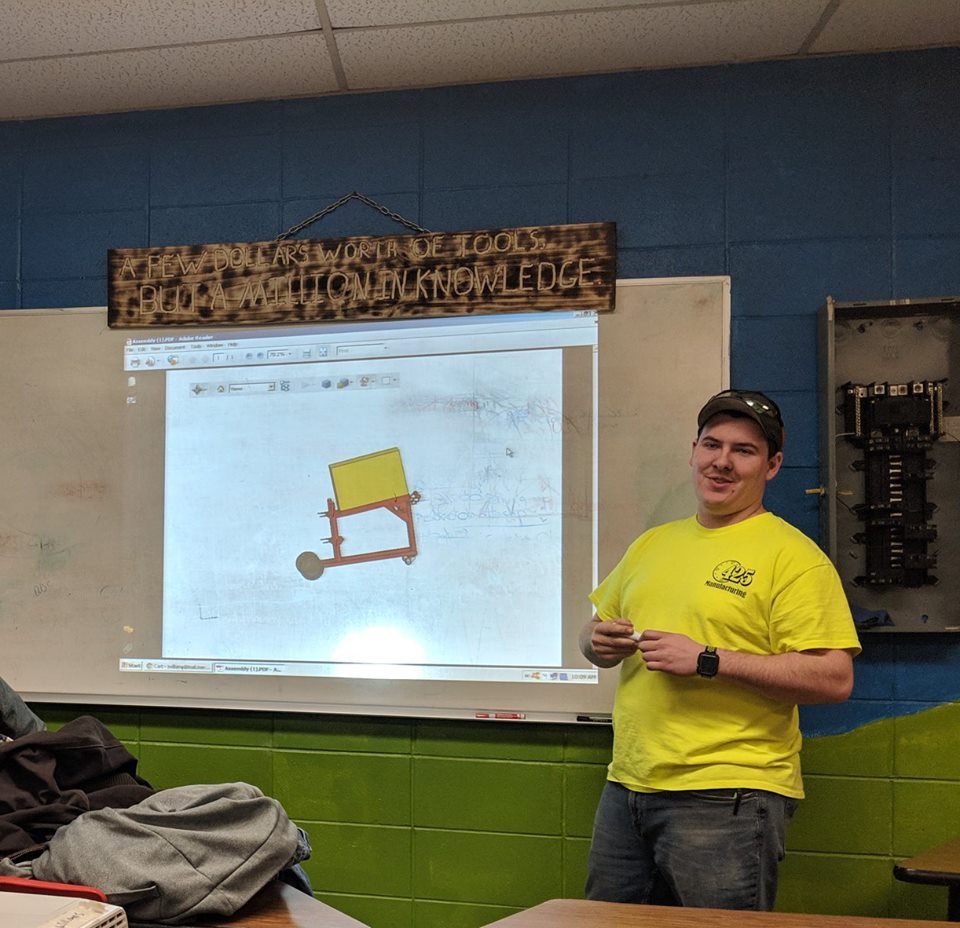 4FD stopped into Stillman Valley High School to help them design their new welder carts. SVHS will now be building them from their own designs. We will help to supply material, prints and paint.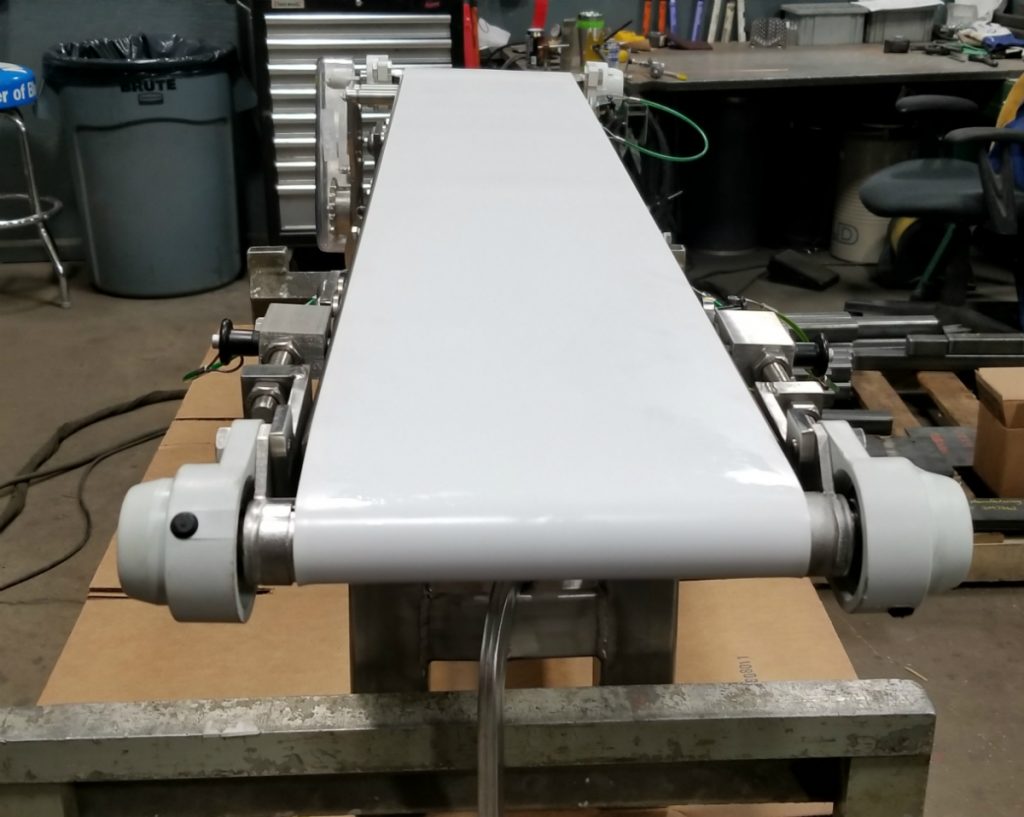 A rapid conveyor belt change over assembly allowing for 1 minute teardown. This allows for a speedy clean up and reduce down time.