425 Manufacturing has been readily known as a leader in CNC Milling, Turning, Engineering and Support in the Rockford, Illinois, Southern Wisconsin and the Chicagoland area. However, 425 Fabrication Division has gone from a value added service for metal fabrication and welding, to one of our largely expanded capabilities. With our 16,300 square foot facility, (1) 5 Ton Crane, (5) 2 Ton Cranes, 14′ x 14′ x 21′ Heated Paint Booth and enough electric to power a small city. We have the resources to do the largest of Engineering and Fabrication jobs our customers may bring.
AWS Certified Welders – ISO 9001:2015 Certified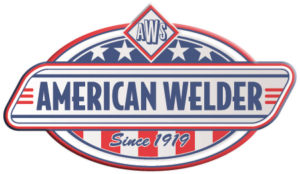 Industrial Heat Treat Equipment
Custom Machine Building
Drilling & Mining
Wind Power Applications
Air / Water Filtration & Treatment
Food Processing
Paper Machinery
Power Generation
Aerospace Maintenance
Marine Maintenance
Mig, Tig Stick Welding
Mobile Welding
Arc Gouging
Plasma Cutting
Sand Blasting
Full Paint Booth
CNC Milling
CNC Turning
Surface Grinding
Vertical & Horizontal Sawing
3D CAD & Engineering
Solid Modeling
3D Printing Maskey Heath
425 Fab Division is on point. No job is too big. They can fab up all your needs. They are family owned and employee driven and give back to their community. I know this from experience as I own a manufacturing business and they have exceeded all my requirements. Thank you 425 Fab Jon Trail
425's Fab division is absolutely amazing. As a local fire chief, I found myself in a situtation that required immediate attention. A new fire truck with a bad weld in the pump plumbing. After contacting the seller they agreed to let 425 handle the warranty repair work rather then sending the truck out of state to the manufacture and waiting for up to two weeks to get the repair done. The quality of work was second to none and the customer service was even better. 425 is an awesome group of people working together to provide quality manufacturing and fabrication solutions to their customer's needs. Jessica Schoester
425 is a great family owned company that values their staff and their community. With a knowledgeable, friendly staff they are an industry leader in this division. There is no job to small or large for them to tackle! Eban Pribble
Quality work and friendly. James Castle
I have spent two summers as a Manufacturing Engineering Intern and worked closely with the Fabrication Department on several very challenging and unique projects. The department is filled with talented, focused, and hardworking individuals that come together to be a truly effective team. I'm happy to see them growing and wish you guys the best.