425 Fabrication is a division of 425 Manufacturing, established by Mike and Michelle Thomason. 425 Manufacturing was originally started to support general machining in the greater Rockford area and to produce aftermarket products for drilling machinery. With the exposure received from many community building projects, 425 Manufacturing gained fabrication job after fabrication job. This caused 4FD to be created, servicing aerospace, semi-trucks, retail outlets, and automotive industries. 425 Fab has also began to increase its capabilities with additional Mig Welders, Tig Welders, and A fully mobile welding rig, ready to go at a moments notice. 
The entire Thomason family believes in giving back to the community whenever possible. Below you will see the latest of our donations (occurring on 6/7/2019). The Thomason's love animals, and joined forces with our local pet food shelter, Kibble Korner. Kibble Korner was started to help those in need if they were unable to afford food for their pets. 425 Manufacturing and 425 Fabrication Division were able to donate a total of 2,300 pounds of dog and cat food! 
Though this promotion is over now, you can still help out at kibblekorner.com or simply check out our facebook for future promotions!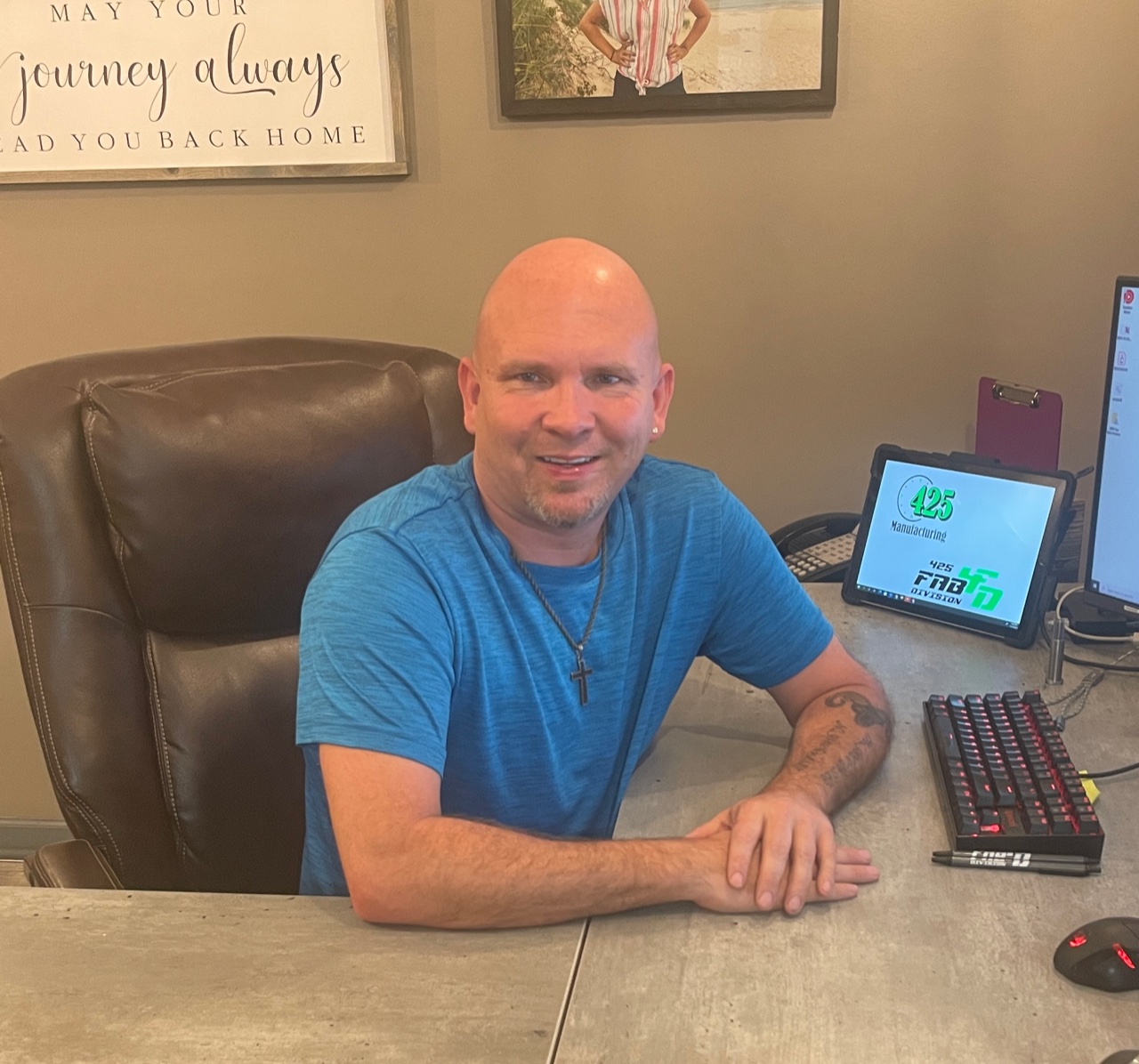 Mike Thomason
President

Mike is the President of 425 Fab Division. His first introduction to machinery was playing submarine commander on the Harding lathe when he was 5 years old. At 8 years old he was making rubber band guns on the band saw and by 14 years old he was working summer vacation drilling tractor pins and turning parts on the Harding that he once had only played on. Mike has a 2-year business degree from Rock Valley College, a private pilots license and over 500 hours of flight time. Mike has designed and personally built multiple website over the years and also really enjoys cool tech like most everyone at 425 Fab. He has been known to pick up a welding torch on occasion and has personally done welding repair on parts and components for over 24 years. Mike has seriously enjoyed flash burn with the best of us. When he was 16, he was welding his first roll cage for a Road Runner at the Rockford Speedway. His older brother explained that it was o.k. to tack weld without a helmet, as long as he was just tacking. After an 8-hour Saturday of welding on the roll cage he woke up at 2 a.m. with his eyes completely swelled shut. The next 24 hours were spent with his eyes bandaged closed. Mike spends most of his time helping to run 425 Manufacturing while Tyler is the driving force behind the direction of 425 Fab division. Mike enjoys working on the marketing side of 425 Fab Division and helping to make 4FD a recognizable name and logo in the Rockford area.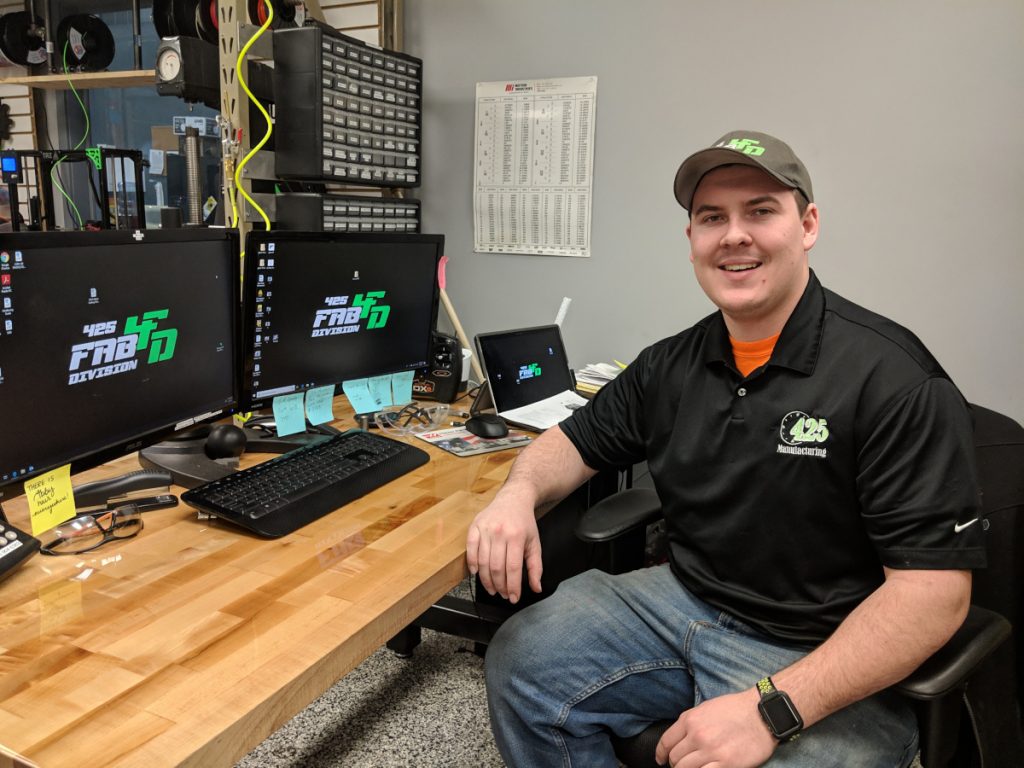 Tyler Thomason
Fabrication Manager

Tyler has a background in aviation and has acquired his associates degree in Applied Science with an Aviation Maintenance certification. He has soloed a single engine airplane and is working on his private pilots license. With a background in aviation, Tyler has been fortunate to work on many aviation based, engineering and fabrication projects. Tyler holds a current certification through the American Welding Society. He has also grown up in a machine shop and was able to run machines and learn to weld while most kids were just attending junior high. Tyler has been driving a skid steer since age 11 and wrenching on dirt bikes and four wheeler at a very young age. Starting with Back Racks, Bumpers and Drift Trikes Tyler has turned his passion for building things into a career. These life skills help him to design, build and trouble shoot many of the out of the box scenarios we run into with our complex projects at the 425 Fab. We are also proud to say that Tyler is a first responder with the Stillman Valley Fire Department. Tyler is our primary mobile welder, willing to go on the road to ensure that the fab job is done correctly.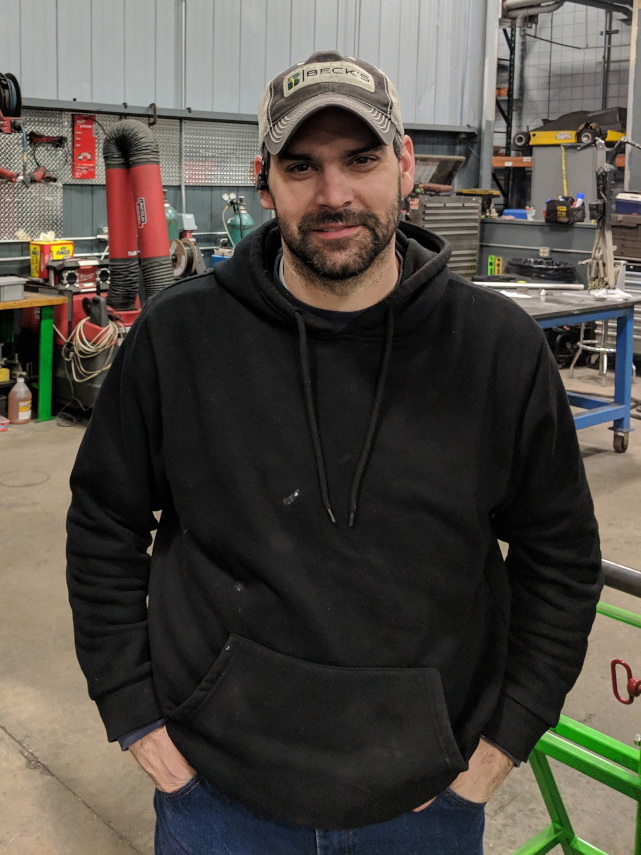 Joe Sweet
Metal Fabricator and Painter

Joe is definitely not your average Joe. He brings over 20 years of experience in welding, fabrication, automotive painting, automotive repair and agricultural equipment repair.
Joe has worked on his family farm all of his life and brings the versatility of being a farmer to 425 Fab. Unfortunately Joe is only part time, so we take him when his farm will let us have him. He has a wealth of knowledge in dozens of fields and we are still looking for something that Joe hasn't done yet.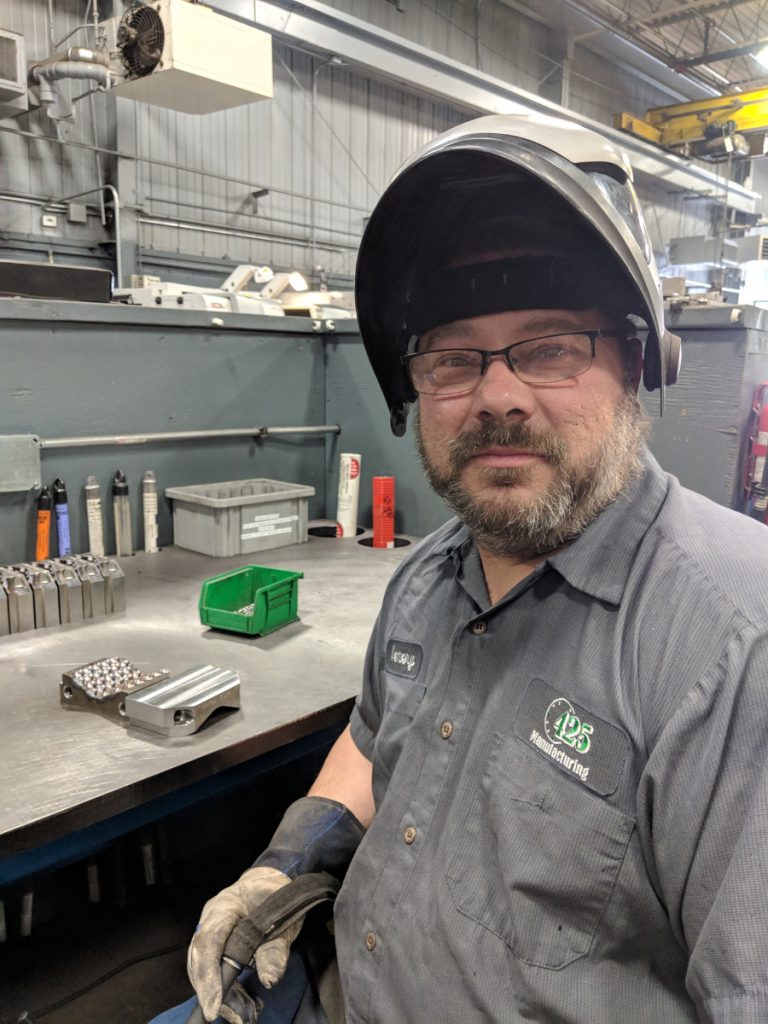 Mike Lemery
Metal Fabricator and Assembler

Mike has 25 years of experience with Mig welding, Tig welding, and Stick welding. Mike is also capable of running pretty much all of the machines in the shop. Mike also does a fair amount of handy work around the shop. When Mike is outside of work he enjoys working on stock cars and riding dirt bikes.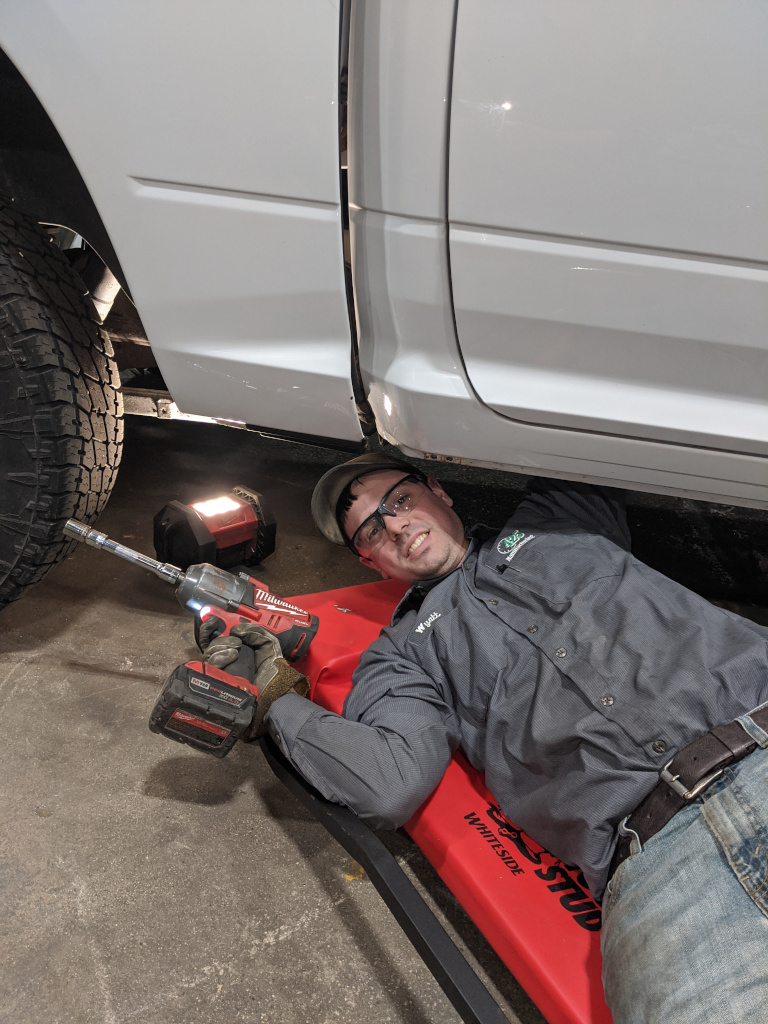 Wyatt Beaird
As our "jack of all trades" and only certified motorcycle mechanic, Wyatt wears many hats here at 425 Fab. With previous experience in management, well drilling, tool and die, and plenty of motorcycle repair; Wyatt is known around here as the "Doer of stuff and things". If you choose 425 Fab as your Mobile Welder, then Wyatt will be the one doing the fabrication. Wyatt, in what little free time he has, competes in Moto-Trials. He not only holds 2 consecutive years of state championships (known as D17 Expert Class), but has also placed 3rd in nationals.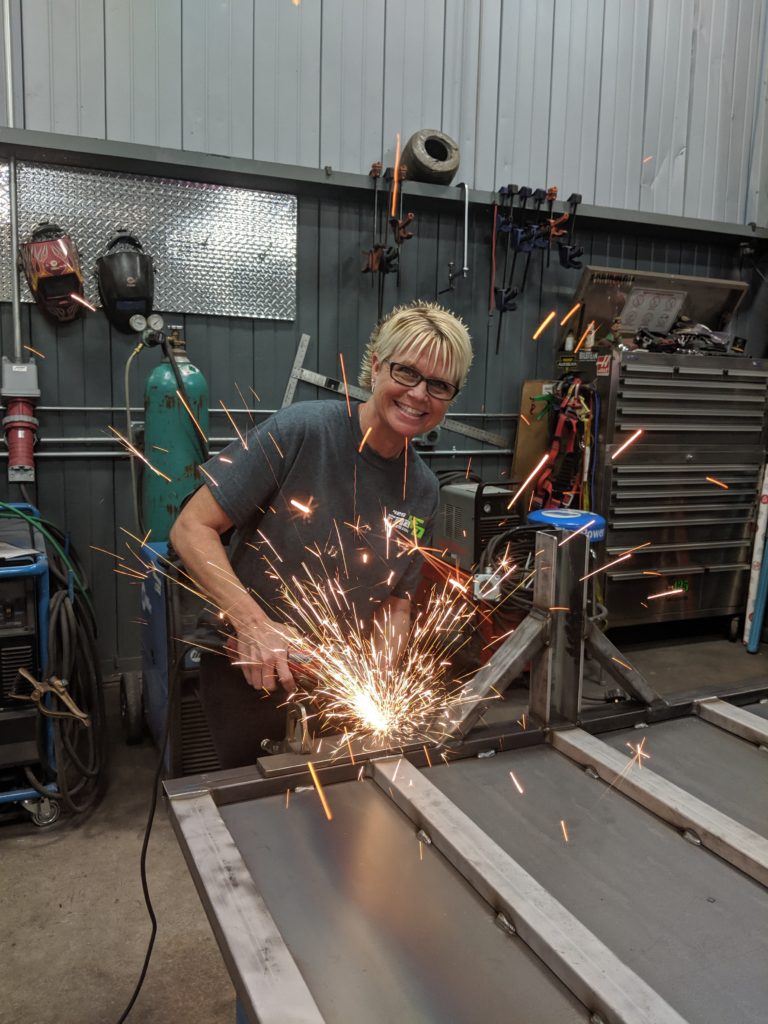 Dena Aldridge
Customer Service Representative

425 Fab loves to fill our ranks with a diverse set of backgrounds, and Dena proves that. She comes from 25 years of working experience as an X-Ray technician and continues to work part time in the medical field and part time for us here at 425 Fab. She is the proud mother of 2 daughters, and supports the "Cheer Life" of one daughter and the college life of the other.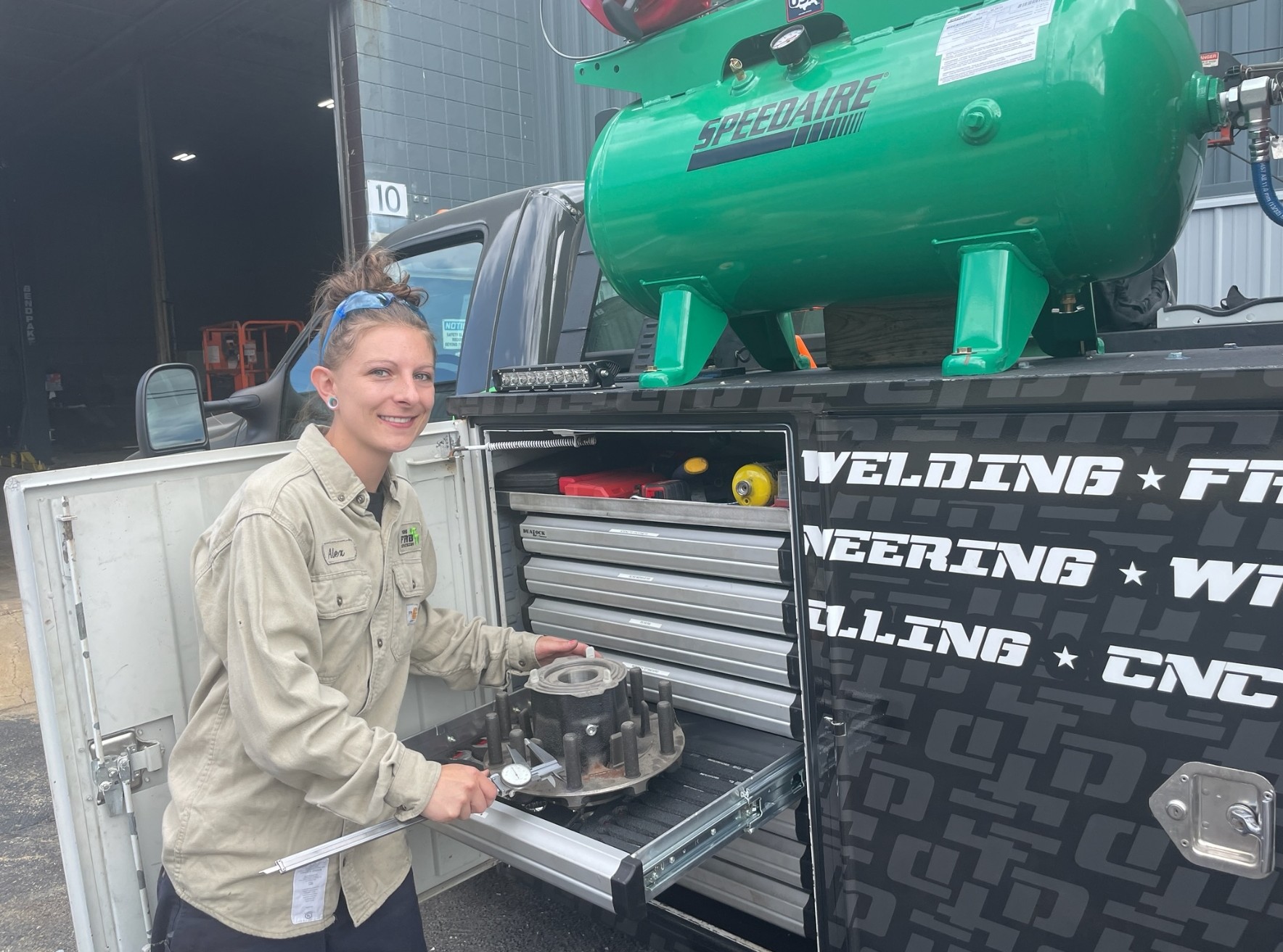 Alex Moutrey
Metal Fabricator and Assembler Alex came to 425 Fab Division after working in the welding field for 6 years. Originally, she attended college to become a physical education teacher. After deciding that wasn't the career for her, Alex decided she wanted to learn how to weld. Alex is confident in many types of welding including mig, tig, stick, soldering, plasma cutting and works with materials including steel, aluminum, stainless steel, carbide and more on a daily basis. Her expertise has carried her thru welding for multiple industries including, automotive, agricultural, mining, drilling, anything from lowboy semi trailers, street rods, jet engine lifts, rod grippers for mining and anything in-between. With an associates degree and a welding certificate from Highland Community College not only does she have the piece of paper, but she also has the real world experience to back it up. On the weekends you may find Alex in her Jeep TJ hitting the local Jamborees or shredding the hills on her snowboard.